What is the REAL future of education? Well, that's a loaded question. In this week's readings we were pushed to consider how technology has and continues to change the world of education. I think back to my elementary days, and that feeling of excitement when it was finally my 15 minutes to play on the Commodore 64 in the little work room. Ahhh that was the good life.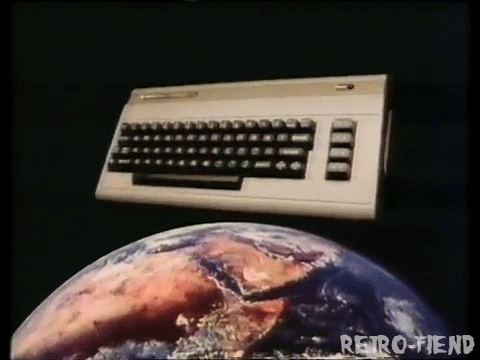 Things have sure evolved since the 80s. If someone had asked me, as a kid, what education would look like in the future, I don't think I would have been able to anticipate the realities we've achieved today. For example, today, (you betcha Anne, I have one in use in my class) I use an Alexa in my classroom… She interacts with my kids and answers their research questions. She challenges them to questioning games that encourage them to think outside of the box… She activates timers, so that my students can rotate through stations without needing teacher direction… My classroom has an audio broadcasting system that amplifies my voice, just from wearing a necklace with a voice box on it. It switches zones as I move through the school, so that my students can hear me clearly, no matter if they are right beside me or around the corner. My voice amplifier, even knows when to cut out, so I am entitled to my own privacy, should I head to the washroom, leaving the device button activated. It's amazing. We have an enormous screen that rolls down from the ceiling at the bottom of our presentation stairs, turning the staircase into a theatre space. iPads, laptops, interactive whiteboards that allow students to work simultaneously and interactively on it. Children interact with their own devices, that they bring to school to incorporate technology into their daily learning.
Technology is absolutely changing the world of education. It's exciting. It's invigorating. It's engaging…. and it's terrifying.
With so many technological advances happening in the world that we are living in, it can be challenging to keep up. As teachers, we need to keep up…. so that we can act as catalysts for these technological changes in our classrooms… We have a duty to be educated in areas that we need to teach our students about… but are we digitally educated, to guide our students to becoming the most educated digital citizens possible? This week Bree and I used a Powtoon to share some helpful hints at how we can work toward creating better digital citizens. Brittany and Kyla, also shared their ideas on Sklar's digital hygiene and Heick's understanding the definition of digital citizenship in different situations. There is a lot of information out there that is ready and willing to lend teacher's a hand in getting caught up to speed on the digital world.
But what about the future? As with all technology, it is ever evolving. What is new today, is old news tomorrow. Yet it is no longer okay to resist technology because one fears it. It is an essential lifeline in our world today. Laura McClure shares an article about the future of education… and quite frankly, it made me nervous. While the suggested ideas in the article point toward more creativity in the classroom (which I agree with), the insinuation that the physical four walls of the classroom will begin to disappear, made me very uneasy. I do agree that technology is an asset to education, but I do not believe that technology can replace the need for educational institutions.
Like Amy Ranford suggested in her blog post, we need to adapt to the world around us. We need to teach students the skills that they need while protecting their wellbeing. As educators, we have a large hill to climb if we are going to make it out on top in this fast paced techno world. We must evolve to meet the needs of our youth today, so that we may continue to scaffold them in attaining goals that will create a better tomorrow.
….for tomorrow, is a new day….and we can only imagine what it will bring.